ABOUT PETER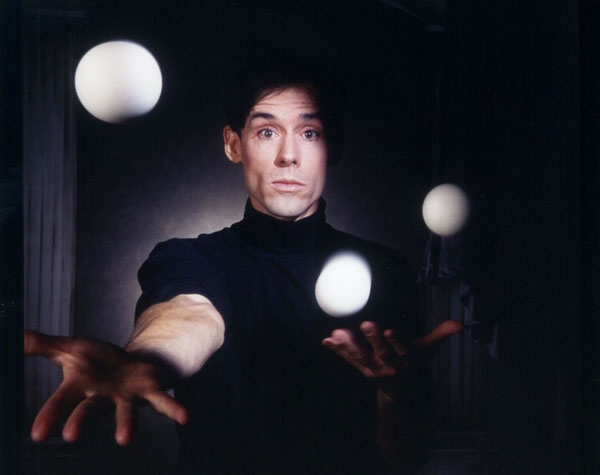 Peter Davison brings decades of professional performing and teaching experience to LocoMotion: The Science & Circus Arts Show.
Peter was born in 1961 and raised in Santa Monica, California in a supportive and creative family. His boyhood idols were Alexander Calder and Batman, who no doubt inspired his future career in subtle ways. At age twelve he learned to juggle with a book from the library. Through his teenage years, Peter learned to captivate non-captive audiences by juggling and unicycling on the streets of Los Angeles. In 1979, Peter got a gig as a white-faced juggler in the movie Xanadu with Olivia Newton-John and Gene Kelly.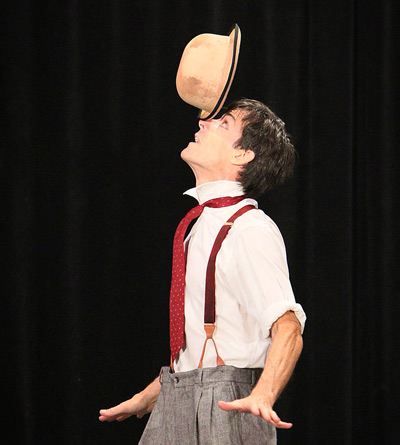 In 1982, Peter won first place at the International Jugglers Association Championships, and then toured for ten years with the innovative juggling and movement troupe Airjazz. With Airjazz, Peter appeared on stages around the world and on The Tonight Show with Johnny Carson. (Yes, Johnny was also a cool guy off screen.) Since the 1990's, Peter and his company of animate objects have performed at festivals and theaters internationally and on the CBS, BBC, and Fox TV networks.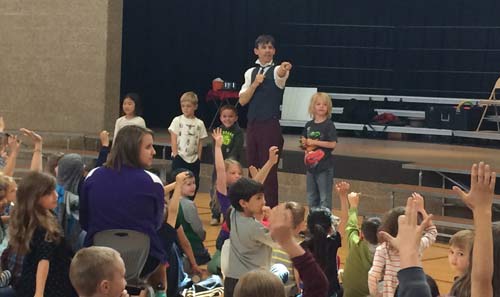 Peter has been on the roster of Think 360 Arts (previously Young Audiences Colorado) since 1992. He has led workshops in circus skills and physical theater in hundreds of schools around the country since then. In addition, Peter has been a guest instructor at the national circus schools of France and Quebec where he taught future artists of Cirque du Soleil.
After more than forty years in the performing arts, Peter continues to enjoy creating enchantments and sharing them with audiences of all ages through live, interactive events.
CONTACT PETER
Photo credits, from top: Larry Laszlo, Emory Kimbrough, Jennifer Aiken